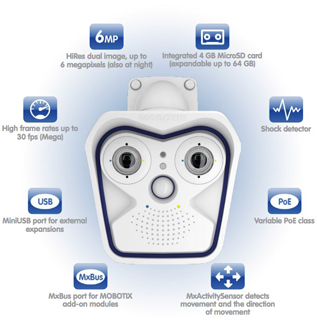 Security cameras are essential elements of business security and safety efforts, no matter the size of your organization. Video surveillance provides your business with an invaluable security measure, improves safety and minimizes liability for employees and customers, and encourages employee productivity. A key benefit of security cameras, of course, is that they are strong deterrents to crime and illicit activities. When a dangerous circumstance does occur, you have trustworthy documentation of activities. Having an effective security camera system for your business prevents theft, vandalism and exposure to litigation.
All businesses are concerned about loss prevention and productivity. Video security cameras not only document outside threats and safety issues, but they keep an accurate record of what is happening inside your business by way of employee behavior and productivity. Security surveillance cameras are proven to increase productivity in workers, discourage altercations and bullying, and aid in improving day-to-day business activities. Additionally, they allow businesses to capture customer behaviors which can assist in product placement decisions, and improve customer service processes.
Selecting the right security camera
Security technology has become more affordable and more adaptable to a variety of applications, giving you many options for your system. At Network Knowledge, we stake our reputation on the quality products that we offer clients, and select specific brands to install only after careful scrutiny of quality, dependability, and usability. We install the top-rated Mobotix camera systems because they have the highest quality, high-resolution sensors for dependable image capture, and long term reliability. The cameras run the software directly making this system easy to install and utilize, with minimal wiring and cords perfect in difficult applications. Mobotix cameras offer automatic detection, alarm messaging, and numerous remote features, all running directly between the camera and your computer.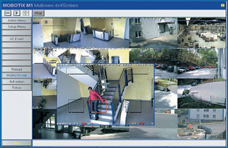 COMPLETE PACKAGE
A Mobotix is not just a camera, it is a working computer that runs the software inside the unit for superior functionality. Access the camera directly from your computer without the need for any external DVD recorder or central hard drive unit, minimizing the need for additional hardware and simplifying installation considerably. Everything is built into the camera – a web browser is all you need. Mobotix cameras can also be set to trigger an email of all images captured for immediate response time to any event.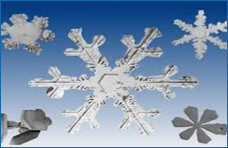 -20F TEMPERATURE RATING
Mobotix security cameras are rated for extreme temperatures. There are no moving parts, thus extreme temperature variations have little effect on the camera performance, or the longevity of a unit.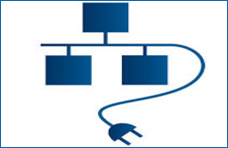 POWER OVER ERTHERNET
Power Over Ethernet, or POE, is the ability to run low-voltage power through your network connection. This is a tremendous advantage because you only need ONE network cable to stream your data, and feed power to the camera. Now you can run your camera in far, hard to reach locations, and keep your energy costs at a minimum.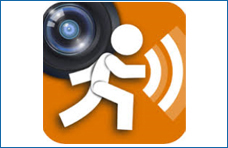 MOTION ACTIVATED
Conventional security cameras record every minute of every day which is simply not efficient. Mobotix camera technology uses targeted areas to trigger an event and initiate detection. The camera instantly saves the 10 seconds prior to the triggering event, then all related images following for reliable and effective security monitoring.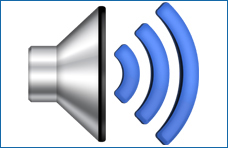 SPEAKER PHONE
Sometimes having live-streaming images from a security camera is not enough. Mobotix has integrated a speaker and microphone into their equipment to allow for communication options. These features allow you to speak to someone waiting outside your secure perimeter, or activate the internal alarm to alert an intruder that they are being watched.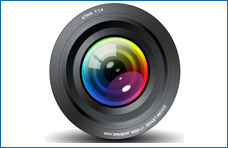 HIGH RESOLUTION
Higher resolution means more accurate details in the images captured by a security camera. A single Mobotix camera with a 180-degree or 360-degree lens can record 30—50 times more detail. You can use just one camera to monitor a large area without losing detail or viewing power, and get the best value for your investment.