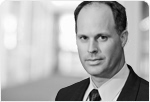 Kevin has been drawn to computers and technology since he was a little boy and it's no wonder that he started his own computer consulting firm. After completing a bachelor's degree, obtaining several computer certifications and working out-of-state for years in the IT field, he returned to his beloved home state of Maine in 2001 and opened his business.
Kevin has quietly grown his business from just a handful of clients into a successful company that serves organizations primarily in the southern part of the state. He believes his success is based on good communication with clients, honest business practices and competent services. He also believes his business has expanded as a result of referrals he receives from existing clients, proving their satisfaction with NKi.
Kevin resides in Auburn with his wife, Brenda, and two young boys, Zachary and Max. Lately, he spends his personal time chasing after his "technology obsessed" boys!